Help Desk Support Staffing
IT Staff Augmentation Solutions
Help Desk Support Staffing is essential to all businesses. Help desk support specialists are the go-to persons for computer systems, hardware, and software technical assistance and support. They're in charge of responding to questions and dealing with system and user concerns in a fast and professional manner. Help desk support collaborates with the IT department and frequently interacts with system and computer users throughout the organization. The capacity to troubleshoot client problems, as well as intrinsic follow-up and follow-through skills, are all vital components of the help desk support's day-to-day duty.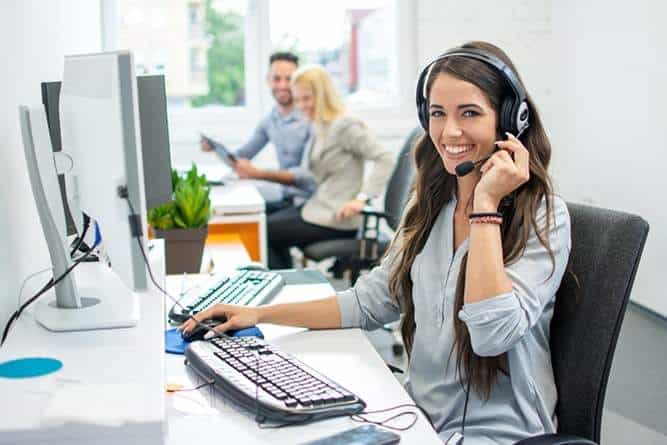 Help Desk Support Staff Augmentation
Small to mid-sized organizations encounter significant problems when attempting to conduct everything in-house. This covers data processing and storage, as well as the transition from on-premises to cloud-based storage.
The truth is that you can hire your own internal IT support team. Are ready though to invest enough and hire enough backup workers to ensure that the business is covered in the event of IT staff resignations? Remember, once you teach someone new or extended technology, that person becomes increasingly valued on the job market. You then run the risk of losing that person. Staffing companies experience the same issue, albeit to a lesser extent, but the size of the workforce mitigates this greatly.
If you have a two-person in-house IT staff and one of them resigns, you've lost half of your capability. When a staffing provider loses one of its 40 employees, it only loses 2.5% of its capabilities. In addition, the outsource managed IT service provider is in a better position to adequately train new employees and provide continuous training.
We are a leader in the greater Chicago area for Help Desk Support staff augmentation.
Associates deliver a variety of skills and span the gamut of experience, from entry-level knowledge to CTO-level leadership.
Client-centric approach ensures you always obtain value from our staff and that systems and processes will be maintained and improved. QOS Consulting's staffing solutions offer many benefits that will help your organization scale, adapt, and be a leader in your industry.
Staff Augmentation Specialties
Learn more about these specific area that we specialize in staff augmentation.
Agile Help Desk Support Staffing for Fast-Paced Demands
By leveraging a third-party staffing resource, companies can easily ramp-up or scale-down production as priorities and demands change. Associates can help on an as-needed basis and require virtually no onboarding, delivering solutions quickly and efficiently. QOS Consulting can also deliver outside expertise for special, one-time projects. This allows you to take advantage of outside skills while not committing to a full-time employee with a niche background.
Staff augmentation also allows internal IT departments to focus on opportunities that generate revenue. This leaves the mundanities of infrastructure maintenance to the outsourced team. A scenario that helps the enterprise's bottom-line while improving the internal team's morale.
Experienced Help Desk Support Staff with Vetted Backgrounds
An organization's IT infrastructure must be in trustworthy hands to prevent security breaches and the dissemination of protected data. QOS understands the serious responsibility of protecting client information and system access, and thus we conduct rigorous background checks on all personnel who are tasked with managing client data, ensuring their personal history and IT experience meet professional standards. NDAs and confidentiality agreements are required from our staff and can provide highly-regarded individuals for projects requiring the utmost security, confidentiality, and skill.
Cost-Effective & Risk-Mitigating
When you have chosen the right partner, like QOS Consulting, IT staff augmentation can help companies save on HR and overhead costs since full-time employees require benefits and training that an outsourced team does not. Additionally, there are far fewer liabilities for the enterprise when leveraging contract staff, and scalability is far easier when utilizing outsourced help.
Resources and Skills Across the Spectrum
No matter what your enterprise's talent needs are, QOS Consulting can fill them. From entry-level to CTO expertise, we engage with engineers and technicians that run the gamut of experience. If your organization needs an interim CTO while searching for permanent talent, we can provide that. We are able to service the greater Chicago, Illinois area.
Contact QOS Consulting to find out how we can help with customized Help Desk Support staff augmentation that will promote growth, agility, and advancement in the marketplace.